The Hub Cyclery
7880 Old Redwood Hwy.
Cotati, CA 94931
Sonoma County, USA
(707)795-6670
Business Hours:
Tues. - Fri. 10-6
Sat. 10-5
Sun. 10-4
Email:
Support your local bike shop,
or better yet...
The Hub Cyclery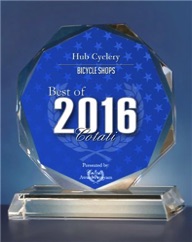 The Hub Cyclery is accepting used bikes that are in good conditon to fix up and give to families who were affected by the fires in Sonoma County and neighboring counties.